The verb train means to cause someone or something to develop an ability, skill, or way of thinking with a particular objective in sight. Effective brain training is simply working our neurons in new ways to enable neuroplasticity to get something we really want. Lifelong learning that is personally meaningful is the key to brain health and neuroplasticity.
Training the brain is similar to training the rest of the body. Physical training aims to develop the body's capabilities for a desired outcome, be it athletic achievement, sex appeal, or vitality. The major dimensions of physical fitness include:
Balance
Endurance
Flexibility
Mobility
Strength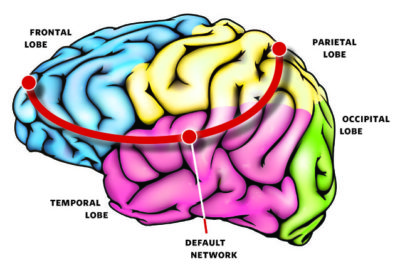 Specific exercises challenge the body to improve in different ways. For example, weight training boosts the strength of muscles and bones, while stretching makes joints more limber, and aerobic exercise makes the heart pump more efficiently to build stamina. Challenging our bodies in all these ways maximizes our body's capabilities and helps us to stay active and healthy.
Brain training aims to make the most of the brain's capabilities for a desired outcome, be it career advancement, personal growth, improved relationships, self-esteem, inner peace, happiness, or healing. Each brain asset contributes a certain range of mental motion that helps build brain health and well-being. The mental dimensions of our brain assets include:
Achievement
Adaptation
Adventure
Attachment
Autobiography
Specific activities also challenge our brain to improve its level of fitness and expand its capacities. The key difference between training the body and the brain lies in the type of activities that provide exercise. The body has to move to get exercise. However, the brain gets a workout through the exercise of the body, mind (thoughts), or spirit (feelings).
Physical exercise is good for our brain; but so are art, chess, meditation, singing, and writing, even though they don't involve much physical activity. The best forms of brain exercise work both the body and the brain: for example, acting, dancing, or tai- chi.
Our brain requires all three forms of exercise (of body, mind, and spirit) to flourish. Using our full range of mental motion maximizes our ability to get better with age as a whole person. We can maintain our vitality as we age by exercising mind and spirit to compensate for bodily decline and protect our brain from stress-related inflammation.